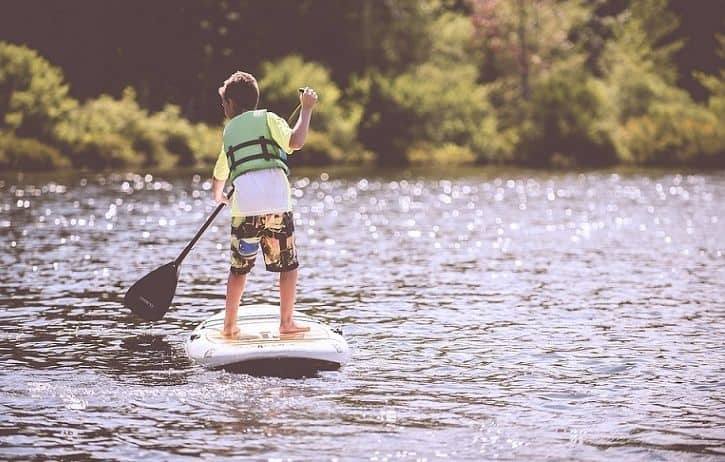 Airflo Wavehopper Inflatable Wading Vest Review
The Airflo Wavehopper wading Vest offers a safe, comfortable and enjoyable days fishing at the right price. Having the inflatable bladder incorporated within the waistcoat it makes for a stylish and conventional garment.
Even though the Wavehopper wading vest is branded as a 'Wading' vest, it is equally at home on a boat or up to its buckle in water. Unlike the previous Wavehopper vest, the Wading vest has a shorter body, allowing you to wade deeper.
This Wading Vest Lifejacket Keeps You Safe
Bank or boat, the practicality of this waistcoat is outstanding, the 'hidden' lifejacket means you are always safe in the deepest, fastest of runs. This jacket boasts conventionality, it frees up your arms, giving you more space for making a casting and generally moving compared to if you were to wear a separate lifejacket and waistcoat. The shape and design of the waistcoat means it sits comfortably on your shoulders distributing the weight, from any equipment or accessories you may carry, evenly across your shoulders.
Wavehopper Lifejacket Has Made Some Great Improvements
By keeping the two pockets high upon the chest it allows you to keep your favourite patterns high above the water, rust free, whilst deep wading.  As opposed to the previous Wavehopper lifejacket, the pocket layout has been 'tweaked' to maximise the capacity of each pocket, allowing two large fly boxes to be stored comfortably without any bulk. Personally, the front of the vest could do with a few more pockets, for other accessories such as spools of nylon etc.
As for accessories, the Wavehopper wading vest has two very handy hidden zingers on the left pocket, which are revealed after unzipping the small front pocket. The D Ring on the back allows for easy access to your net. The foam fly patch is securely attached with Velcro, making it easy to remove and convenient to swap between flies whilst on the water.
One of the main features I like about the Airflo Wavehopper Wading vest is the fact that it can easily be changed between manual and automatic, giving the user the choice of operation they'd like to use on either boat or bank. The manual mouth piece and gas canister are both located on the left side of the vest which are easy to find and simple to change if need be.
Overall, the Airflo Wavehopper Wading vest has exceeded my expectations of a Vest/Lifejacket, and would most definitely be a part of my kit, River or Lake.